i don't normally talk about fashion, but when i saw this comme des garcons dress, it made me think of paper piecing.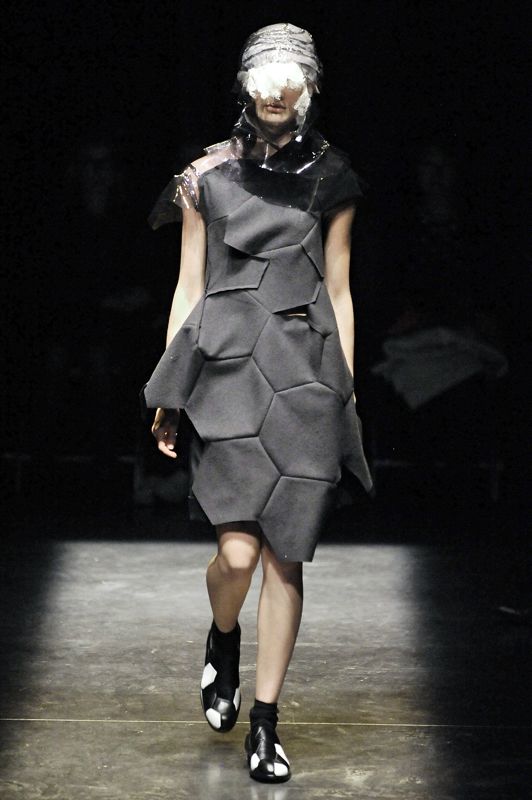 from Coutorture



English Paper Piecing, originally uploaded by the workroom.
anabela from
field guided
(a blog that i just recently discovered!) makes the same
observation
:

from here



from here
ever since i discovered ayumi's blog and her wonderful logcabin pouch, i've been wanting to try quilting. going to the workroom makes me want to start as well, but it just seems so daunting. i suck at measurements and sewing straight on the machine, and am not very patient - which i think are prequisites to making something so beautiful and grand like a quilt (am i right?).
anyhoo...in other news:
* it amuses me that "vegan" is now the new adjective for synthetic leather

* john is coming for thanksgiving! yay! this means long walks, long talks, movie nights and lots of holding hands. sigh.

* i am hoping to get some sewing and crafting done this weekend. my energy's just been really low nowadays. but i do miss my machine!i'm planning to make my littler sister a crayon roll.

*my laptop has passed away. it's only two years old, but i guess that's the maximum lifespan of any techie thing now. things are just not made to last anymore. disintegration is the new thing. this is why vintage is awesome.
have a beautiful friday everyone!